Local Quickcast
This
Afternoon

Slight Chance Rain Showers

Tonight


Slight Chance Rain Showers then Partly Cloudy

Hi

87 °F

Lo

75 °F
Extended Forecast
There are no active watches, warnings or advisories for Collier County, Florida.
Hurricane Tracking - Gulf of Mexico, Caribbean, Atlantic Ocean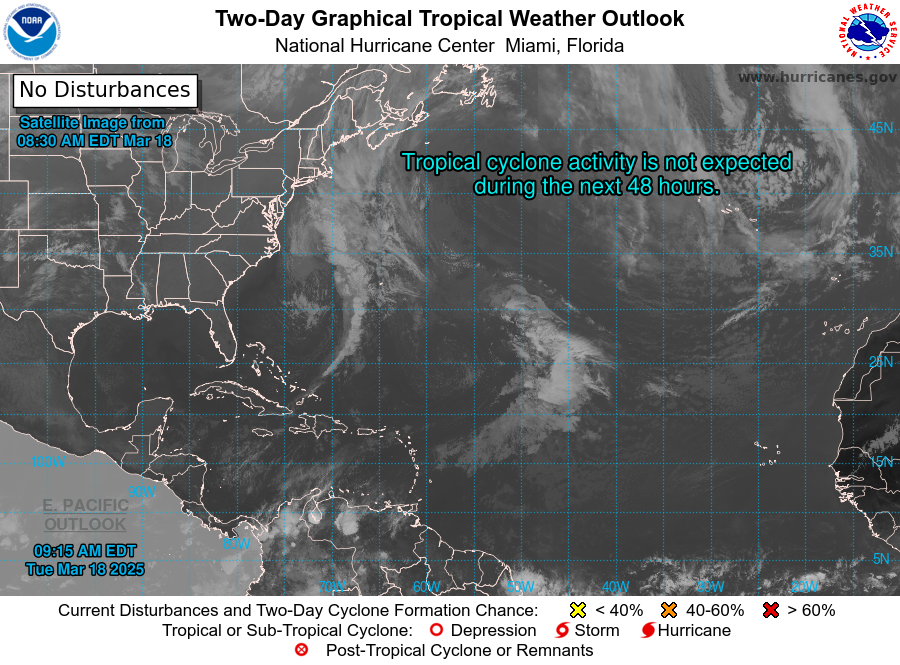 Active tropical cyclones in the Atlantic, Caribbean, and the Gulf of Mexico
---
Atlantic Tropical Weather Outlook



000
ABNT20 KNHC 191702
TWOAT 

Tropical Weather Outlook
NWS National Hurricane Center Miami FL
200 PM EDT Thu Oct 19 2017

For the North Atlantic...Caribbean Sea and the Gulf of Mexico:

Tropical cyclone formation is not expected during the next 5 days.

$$
Forecaster Brown


There are no tropical cyclones at this time.